a congregation of Mennonite Church Alberta

Hiring - Lead Pastor
We are prayerfully seeking a Lead Pastor at this time. Click here to download a copy of the job description.
Louisa Adria
Congregational Support Worker
During a time of leadership transition, Louisa works alongside Bethany to lead our youth, as well as supporting the larger congregation through worship coordination and administrative/IT tasks. With a varied background in music, healthcare, library science, second-language acquisition and cultural exchange, she is passionate about connecting people through their many interests and gifts as we form the body of Christ. When she is not on zoom or outside with our youth, Louisa loves to make sourdough, explore local parks, and sing.
Bethany Johnson
Youth Worker
Bethany is a 2nd year Ambrose University student who brings a high level of energy and enthusiasm, and experience working with teens. Bethany has a strong faith commitment, and an ease in talking about her faith and the Christian journey. Bethany is also a volleyball player and connects with youth through a variety of outdoor sports, games, food and faith conversations.
If you, or someone you know, is interested in being a part of youth group (grades 7-12), it is never too late in the year to join. Please reach out over email (click below) to be connected with upcoming events.
Current Board of Trustees
Heather Klassen, Chair
Ken Goosen, Vice Chair
Keith Retzlaff, Finance
Colette Schmidt, Worship
Corinne Martens, Faith Formation
Deanna Willms & Bet Lou Reimer, Community Life
Lisa Rosenberg, Outreach Ministries
Eric Klaassen, Facilities
Care Team
LaVerna Elliott, co-lead
Jenny Hiebert, co-lead
Elsie Sawatzky
Ashley Gusztak
Mary Lynn Retzlaff
Jesus is the centre of our faith.
Jesus is to be followed in daily life. Being a Christian means more than having a spiritual experience, affirming a creed, or being made right before God. To be a Christian means to follow Jesus in daily life.
The Bible is interpreted from a Christ-centred point of view. Jesus is seen as the fullest revelation of God and God's will, which means that sometimes the teachings of Jesus transcend previous teachings. The writer of Hebrews declares, "In the past, God spoke to our forefathers through the prophets at many times and in various ways, but in these last days, he has spoken to us by his Son … who is the radiance of God's glory and the exact representation of his being …"
While Christians from an Anabaptist perspective see the Scriptures as the ultimate source of information and inspiration, they see Jesus as the final authority for faith and life. He is Lord of Scripture and is normative for both personal and social ethics.
Community is the centre of our lives.
One of the first things that Jesus did when he began his ministry was to form a community. They learned, ate, travelled and served together until at Pentecost they became the core of a new society called the Church. The New Testament church provided an alternate way of living to both the religious and political realities of that day.
Anabaptist Christians believe that forgiveness and reconciliation is essential for creating and nurturing community.
The Scriptures are interpreted in community. Christians from an Anabaptist perspective believe that the Scriptures need to be studied both privately and in the context of a Spirit-guided community where fellow believers give and receive counsel.
Our Community Covenant is an integral part of our values.

Some of this content comes from Palmer Becker booklet "What is a an Anabaptist Christian?"
Reconciliation is the centre of our work.
Being a Christian from an Anabaptist perspective is a combination of believing in Jesus, belonging to community, and behaving in a reconciling way. For our church community this involves being intentional about getting past us/them paradigms which frame much of our current day discourse.
We understand that the call to be ambassadors of the Good News of Jesus is for all of us to live out as followers of Jesus. To reach across to those who we deem as "other" is an essential part of the call to peace-making in the way of Jesus. As a core part of our theology we take seriously the call of Jesus to love our enemies and strive to live that out in our daily lives.
"What if… God truly is completely Christlike? What if his love is more generous, his cross more powerful, and his gospel more beautiful than we've dared to imagine? What if our clearest image of God is the self- giving, radically forgiving, co-suffering love revealed on the Cross? What if we had a more Christlike God?" – Brad Jersak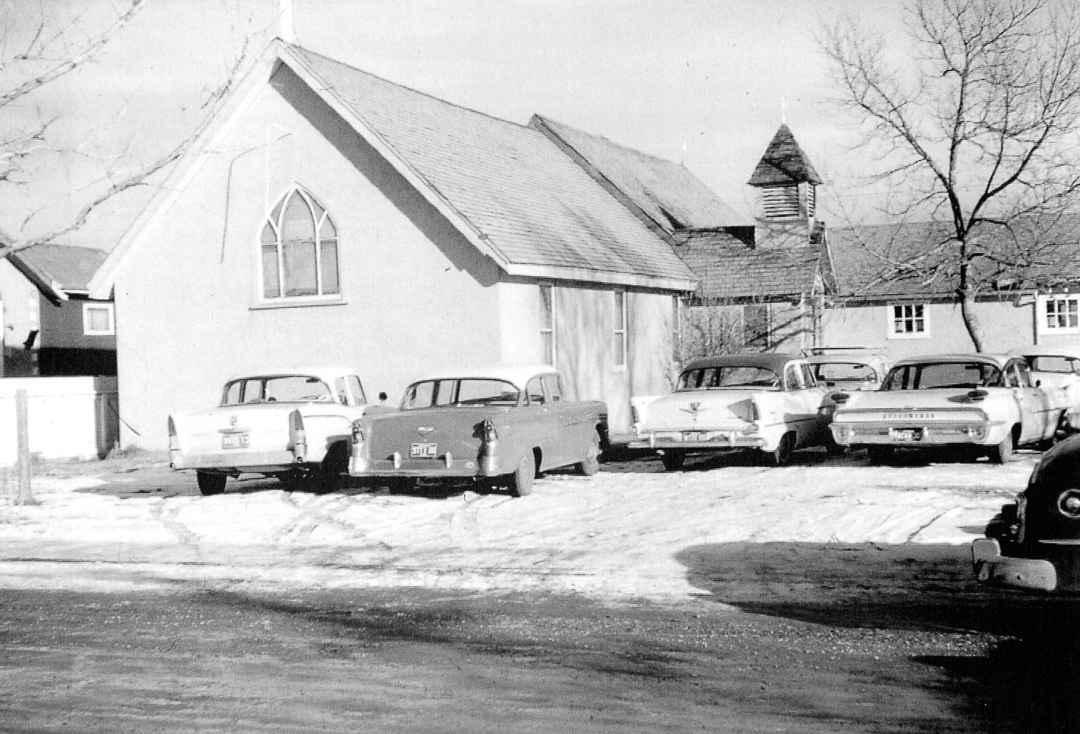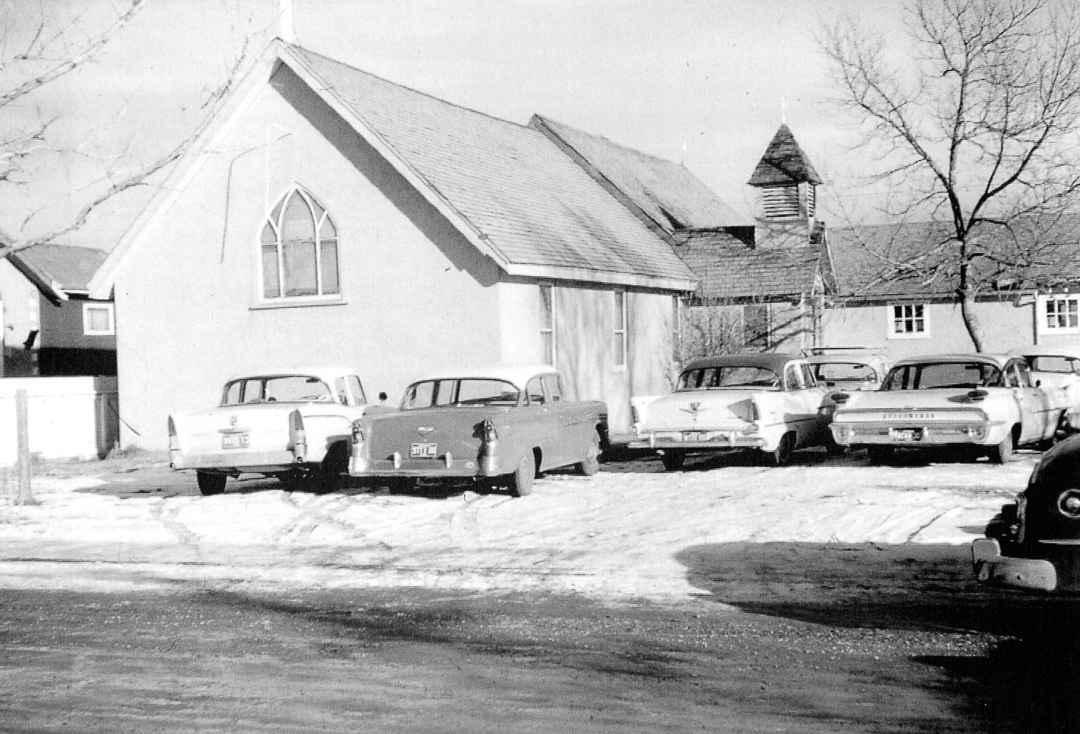 Our History
The congregation now known as Foothills Mennonite Church began in 1955 with families meeting in homes. Early in January of 1956, the group that grew to be known as North Hill Mennonite Mission commenced their own morning worship services complete with Sunday School. The formal organization of the North Hill Mennonite Church (NHMC) took place in November, 1961. During the 1960's, NHMC saw an increased growth in the size of the congregation and in the scope of its activities. In the mid-1960's, land was purchased in the University Heights district and a new church building was constructed that is now known as Foothills Mennonite Church. Today we have a vibrant church community and offer one inter-generational service on Sunday, many church activities, as well as a strong education program.
Information summarized from the Foothills Mennonite Church 25th Anniversary Yearbook